10% OFF TODAY TODAY APRIL 18
Rugged All Terrain Large Adult Tricycles
Higley Metals Now Builds
Custom
Adult Recreational Tricycles With Rear Disk Brakes and Front Caliper Brakes. We Also Rent Tricycles In Minnesota.
GIANT ADULT OR BIG KIDS REAR DUAL WHEEL TRICYCLES 32" WIDE (SHIPS NEXT DAY)



Model 1 Many Different Colors Model 2
NEW
13" wide -Dual Heavy Duty Springs
$349.00 plus $79.00 Shipping US 48 States -Ships Over Size UPS
ADULT DUAL WHEEL ALL TERRAIN TRICYCLE
THIS BIG TRIKE WILL ADJUST FOR BIG KIDS AND ADULTS FROM 4'11" - 6' 5" TALL
This Adult tricycle is virtually indestructible. Hand welded and constructed of heavy durt 14 and 16 gauge steel. 30" Wide from outside tires. Comes equipped with all terrain pneumatic tires mounted on heavy duty steel rims with 5/8 inch steel ball-bearings. Easily rides on grass, rocks, and un-even sidewalks. The adjustable seat and tilting handlebars allow this large adult tricycle for years of thrills and healthful fun and exercise. Over 30,000 sold. Built to last and for future generations. BUILT IN THE USAMN Residents Will Be Charged 6.75 Sales Tax. You will be sent a invoice




$389.00 Includes Backrest MN Residents Will Be Charged 6.75 Sales Tax. You will be sent a invoice



EASY ON -EASY OFF STEP THROUGH TRIKE. 500 LB WT CAP




NEW! TWISTER DRIFT TRIKES $299.00 PLUS SHIPPING
*FITS AGE 10 THROUGH 6' 2" ADULT WITH MAX WT 400 LBS.


SHOWN BELOW *New Large Adult Tricycle *Optional front caliper brake system *350 lb wt cap
This trike really moves! Glides across grass.. Available with rear 20" 24" 26" Tires.
32" or 36" wide axles to choose from.



Custom Built-Sold In Minnesota Only
$399.00 with front brake system $349.00 Standard trike $69.00 Shippng US 48 States.



Custom Built Tricycles-Minnesota only!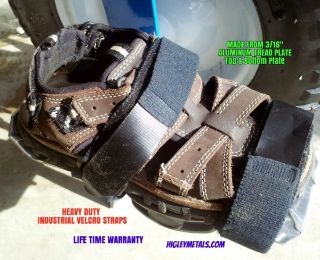 $69.00 Sale Special call to order


ORDER ON LINE OR CALL 763-438-0356
Email Customer Service
VIDEOS
Rent Large Adult Tricycles-Minnesota Tricycle Rentals
*
Playground Sand Diggers
* Van Ladder Racks*Adult Tricycles *Special Needs Bicycles *Outdoor Fire Pits
* Tricycle Rentals Minnesota * Trike Rentals *Party Tricycle Rental*Adult Large Wacky Tricycle* *3 wheel bicycle rental
update 7/25/11
Red Dirt King Tricycle - Blue Dirt King Adult Tricycle John Deer Senior Dirt King Pink Dirt King Trike Blue Dirt King Traditional Tricycle